We understand how difficult it can be for artists to make themselves stand out, and we've got solutions that work like magic.
Founded in 1991 by Greg Mulvey, Presto Productions is a full-service design/production/digital content and strategy shop that melds the very best of technology with truly creative thinking. With experience working with some of the most renowned names in the arts world, our client list speaks volumes (with the exception of Teller, who doesn't speak a whole lot) about who has trusted us with their vision. Simply put, we love the clients we work with pride ourselves on the relationships we've built over more than 25 years in the business.
At Presto Productions, we aren't afraid to try new things–and will work within your budget to dream up the kind of content or service that works for you. Whether you're looking to put together a media package for a national tour or are a solo performer looking to up their social media game, capture some 360-degree video or need some professional shots of your venue, we can deliver the goods that lead to rave reviews:
"In our business. image is everything. No one has captured my style better then Presto Productions."
"Almost anyone can create a website, but it takes real knowledge of the art and the marketing of magic to design a website which meets the specific needs of magicians. Adding video performances of our illusions has been a real plus. Presto Productions has that expertise, and I recommend them most highly."
"After seeing your work, I had no doubt that I had found the right company to create my internet image. You listened to my ideas, my concerns and you offered me valuable advice from your experience. And you did it all for a very fair, reasonable fee."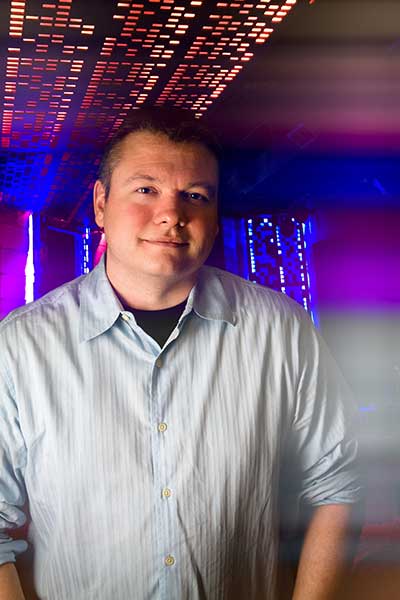 Much like Peter Parker, Greg started wielding his superpowers as a teenager, starting Presto Productions long before attending Columbia College in Chicago for Television & Multi-Media Production. In addition to his work as a creative director and photographer, Greg spent six years as the Lead Editor & Motion Graphics Designer for The Second City, the world's foremost comedy theater and launching pad for the biggest comedy superstars on the planet. He's also directed webcasts for Rollingstone.com and artists like Aerosmith and Christina Aguilera.
He'll save you the trouble of Googling and just leave his LinkedIn profile right here for you.
Whether you want to discuss the philosophy behind dynamic storytelling or nerd out over the rumored new iPhone features, Greg is the guy who is here for all of it. He never met a green screen he didn't like, and if you ask nicely, he'll even show you a few magic tricks.
Awesome People We've Worked With!